The sense of freedom of just getting in the car and taking to the open road, not much caring where you end up, is hard to beat and has a romantic, whimsical air to it. But what if you've got a very lively five and seven year old in tow? LVL gets behind the wheel, throws away the maps, and hits the road to find out about the joys and pitfalls (or is that the potholes?) of a family road trip adventure!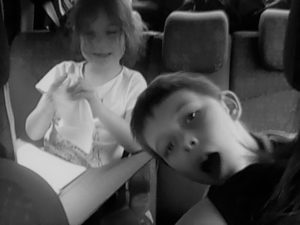 First stop? The nearest petrol station – and then off we go, destination unknown, sort of. We have a vague idea of crossing the border and driving round Wales until we find somewhere we like the look of, freewheeling it, taking in the spectacular views of the Welsh countryside. We're halfway through the tunnel when my darling five year old pipes up, "I'm feeling a bit sick mum!", a mere ten minutes into our journey, "…and I need the loo!" exclaims the seven year old.
I'm starting to get a deep sense of foreboding, yet we make it through the tunnel and take an early detour to Seacombe Ferry terminal, looking out across the river at our beloved city to wave goodbye, for a few days, to Merseyside. We get back in the car and resume our adventure. "Are we nearly there yet?" comes that familiar refrain after another ten minutes. Nearly where though, children? For we know not where we are going!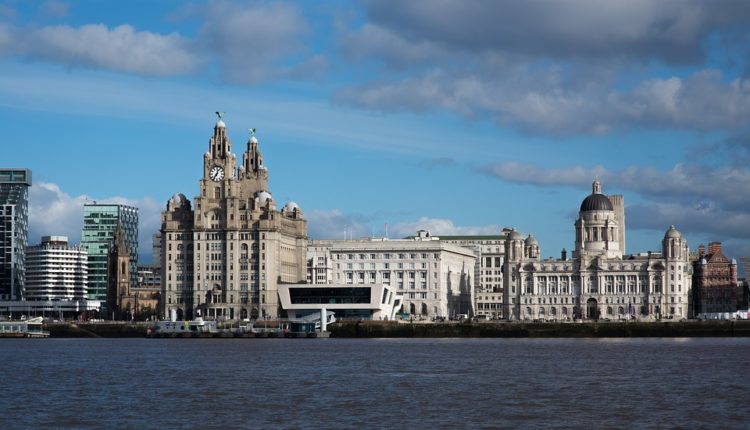 Less than an hour later, we all cheer as we leave England but then re-enter it after about twenty minutes for reasons that are not entirely clear. As we cross the border again into the lovely land of Wales to much fanfare and more cheering in the back, we decide to veer north and make a play for Conwy, although end up instead at the beautiful Victorian seaside resort of Llandudno. There are a few things the Victorians got right and Llandudno surely has to be one of them – a glorious promenade with a Grade II listed pier all set into a semi-circular bay, the town was part of the great Victorian resort boom, dreamt up by Liverpool architect Owen Williams in 1848, Llandudno was in full swing by the 1870s and has long since been known as the 'Queen of the Welsh Resorts'.
We stop off first at the aptly named Happy Valley Gardens on the edge of Llandudno itself, a beautiful but very steep gardens sandwiched between Great Orme and the beach. With Alice in Wonderland sculptures dotted around the park paying tribute to the childhood that Alice Liddell, inspiration for Alice in Wonderland, spent playing about the hills and valleys in Llandudno, this was the perfect relaxed family spot to start our North Wales adventure and ease our calves into the workout ahead, for this is the land of the hills and you don't get far in North Wales without climbing a mini mountain or two on the way!
Such is the enduring popularity of Llandudno that we couldn't get a hotel there for love nor money, so ended up plotting up in the nearby and extremely beautiful Rhos-on-Sea, where we chanced upon a guesthouse with rooms available. Whitehall Guest House, set back a little from the promenade, offered truly spectacular views across Colwyn Bay, providing a nice chilled-out relief from the frenetic activity of Llandudno and, as we went on to discover the next morning, a virtually mountainous breakfast that almost rivalled nearby Great Orme itself!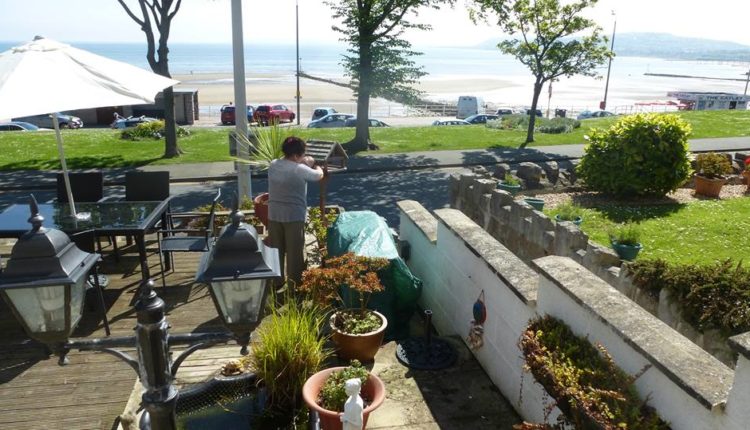 Rhos-on-Sea, with its own mini harbour, is a lovely little town with a wide range of restaurants and cafes, and it was here that we spotted a local kids playground with its own free outdoor pool, although the nearby beach was hard to resist and our kids leapt at the chance of a paddle and play in the sand there instead. We decided to stay in Rhos-on-Sea to eat that evening and found a gorgeous and highly recommended Italian restaurant, La Dolce Vita on Penrhyn Avenue, which turned out to be owned by none other than a Scouser, one of many who have made a home in these parts, and with hundreds of thousands of visitors swelling the North Wales coast each summer, a large proportion from Liverpool, this area is sometimes indeed dubbed the 'Scouse Riviera'! The meal itself was exceptional, and we went for the all-too-often mullered calamari and king prawns for starters, which in this case were cooked to perfection, along with the pizza, rounding off a great first day of our adventure.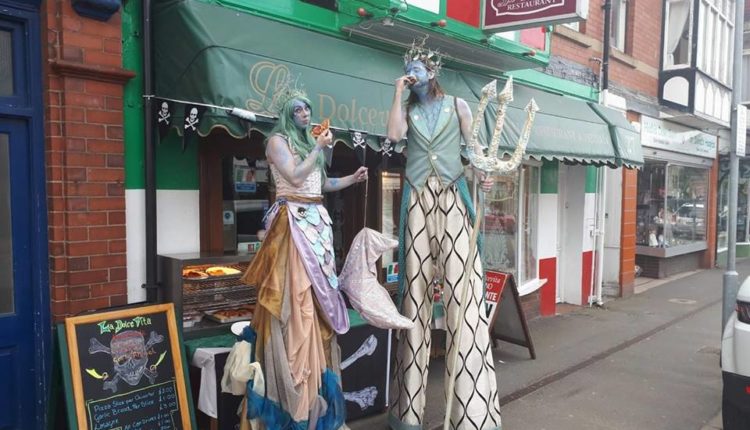 The next morning, we dive up bright and breezy and head into Llandudno itself, the kids having decided upon an action-packed itinerary. As soon as we arrive in Llandudno, we immediately leave it however, taking what turned out to be a hilarious 'land train' ride through the resort and up to a small playground, where we hang out for half an hour or so until the train comes to get us again. Back in Llandudno, we then promptly depart again, this time taking the Great Orme Tram to the Half-Way Station and back, with spectacular views of the hills and valleys beyond. These two trips satisfied my son's obsession with all things transportation, and so with our little petrol-head fully satiated, we skip off to the funfair at the pier.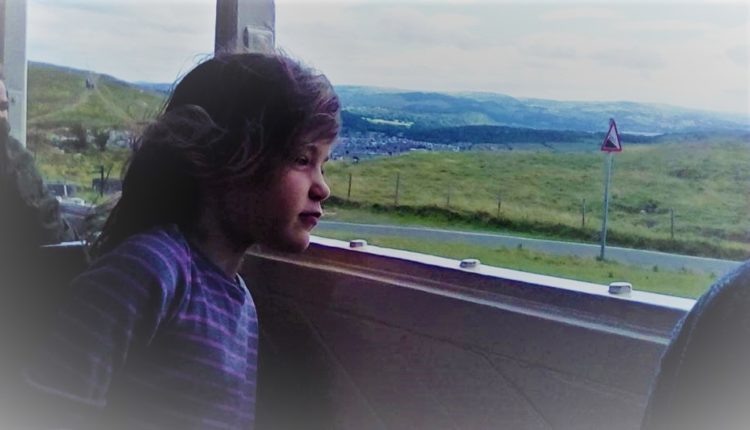 The pier is the archetypal Victorian seaside folly and Llandudno's Pier, built in 1878, ticks all the boxes. Seagulls hover overhead, swooping down on unsuspecting revellers, stealing ice creams, candy floss and burgers with wild abandon. There are a range of colourful fairground rides for the kids, and we spent a cheerful hour or so wandering along the pier, looking out across the sea-front and the bay beyond, as leisure boats criss-crossed the water and kids frolicked in the sand below with their buckets and spades: classic seaside fun!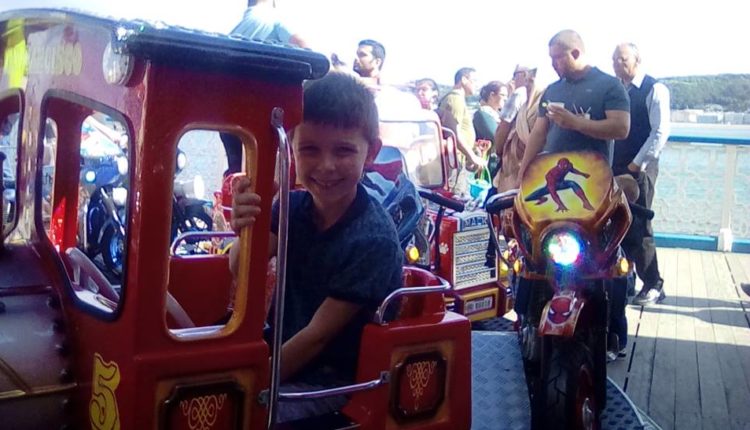 Back in the car, and after a brief, friendly stop by the police, bemused by our slow and admittedly hesitant driving while looking for somewhere to eat, we park up for some Home Cookin' on Mostyn St in Llandudno, a restaurant offering locally sourced delights. Welsh lamb and seabass grabbed our attention, while the kids went for the obligatory chicken nuggets and chips, all rather delicious. After a lovely night time stroll along the prom, we head back to our hotel just in time to see the deep orange harvest moon illuminate the sparkling bay from the patio of the guesthouse, a stunning end to a very busy day.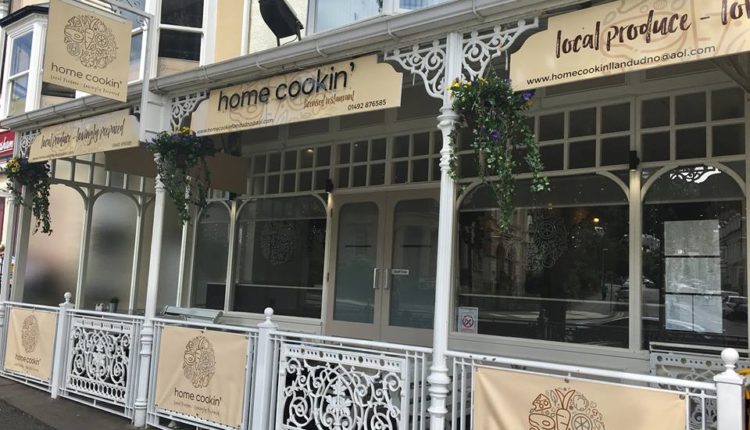 The next morning the rain came and it was time for us to leave, but not before we took a detour to the historic town of Rhuddlan to check out the 13th century castle ruins. A few swordfights by the moat later, we head into the town itself, and take a moment to ponder the Parliament Building, with its inscription on a stone fragment referring to the 1283 'Statute of Rhuddlan, securing to the Principality of Wales its judicial rights and independence' although this form of relatively devolved rule, coming after the Welsh defeat by Edward I, was to last for just a few hundred years before being squashed by Henry VIII in the 16th century when Wales became fully annexed to England.
History lesson over, we drive across the border for the last time on our trip and make for the Wirral, ending our adventure at the Fairy Glen in Vale Park, New Brighton, as we look out once again at the welcoming bustle of the city across the Mersey before we nip through the tunnel and arrive home, collapsing in a small heap at the top of the stairs. We only had a couple of days to cram as much as we could into our road trip to North Wales, and there really is so much to see and do, just on our doorstep, that the kids have already planned the next trip back. Our verdict: Just a short hour or so by car from Liverpool, with lots of free or low-cost things to do as a family, for a short break or even just a day out, Llandudno and the surrounding area is hard to beat. Kids' verdict: North Wales is the best – road trip success!
Check out Whitehall Guest House ONLINE
Check out La Dolce Vita ONLINE
Check out Home Cookin' ONLINE