Punch and Judy Versus the Devil came to the Casa Theatre on Thursday 7th February with the first of its three night run, transforming the classic puppet show into a stage production with actors and adult themes.
As the final offering of resident theatre company Burjesta, Punch and Judy Versus The Devil brings to a close nearly eight years and 20 shows by a Liverpool-based theatre company well known for its often innovative and hard-hitting productions. LVL couldn't resist the opportunity to find out what they made of this one-time family favourite…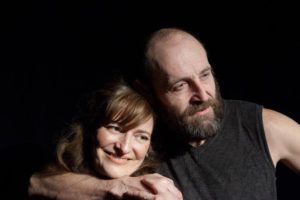 Punch and Judy Versus the Devil, billed as a 'look at life in austerity-hit Britain' was written and directed by Julian Bond and produced by Mikyla Durkan.  An exceptional group of actors were on board for Burjesta's last show, starring Peter Durr as Punch, Mikyla Jane Durkan as Judy and including performances from Maggi Green, PJ Murray, Lindsey Fooks, Yahya Baggash, Robbie J Harper, Maria Hutchison, Angela McComb and Sam Tolmie; and promised the spectacle of a twelve-legged, six-bodied Devil, all accompanied by an eclectic eighties soundtrack.
As the show begins, the audience are confronted almost immediately with the extreme violence of Mr. Punch.  When Punch wields his stick in the puppet show, the audience may laugh at the slapstick comedy.  Yet, when real people are on stage playing these roles, and Punch begins to beat his wife Judy and baby Albie within the first few minutes of this performance, the humour is quickly replaced by shock.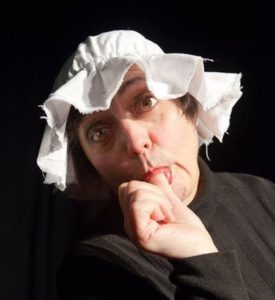 The violence that reverberates through the traditional puppet show takes on a horrifying aspect as it plays out with actors on stage.  To say there were points in this performance that were actually jaw-dropping is no exaggeration.  There were also extremely funny and light-hearted moments, utterly surreal interludes and some exceptional physical theatre.  Dealing with themes including domestic violence, racism and sexism, this show pulls no punches.
Peter Durr created in Punch a character of unexpected complexity – with the audience almost cheering on some of his later violent outbursts, as he grapples with the many arms of the state – the 'superstructure', which  cannot countenance Punch's refusal to 'play by the rules'.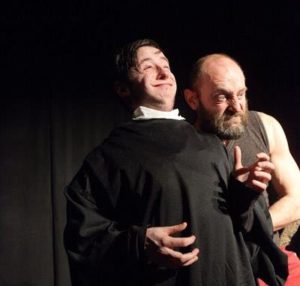 Not wanting to give too much away as there are two more chances to see Burjesta in action – this Saturday 9th February and the final ever performance on Monday 11th February, but suffice to say it is a brilliantly bold and bonkers piece – going places many plays may well shy away from – this is a production not to be missed! Punch and Judy will never seem the same again, but as Punch would say, 'that's the way to do it!'
Get your tickets HERE
Images Courtesy of Alix Watson and Burjesta Theatre