Blades barbers in Neston have recently celebrated 30 years of quality cuts and they're now looking for an experienced barber to add to their talented team! The family run business has been doing amazing things to make men look fantastic since 1989 and now there's a chance for someone new to work in their stylish Wirral shop.
Check out Blades on FACEBOOK!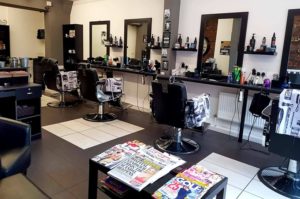 What's Blades about?
This family run gem located on Bridge Street in the heart of Neston village is now owned by Emma Parry, who took over the business from her father Tony. Open Mon-Sat with late nights on Thursdays and Fridays, they offer a range of services from cuts to beard trims to wash and blows for boys, men and OAPs.
The barbers was originally called The Village Barbers and was located in Handbridge, before relocating to Neston and becoming Style Barbers and now Blades — due to a change from men's and women's to just men's hair. The boutique barbers is a stylish, modern and trendy shop with a great atmosphere.
For the job vacancy call Emma on 07821563067!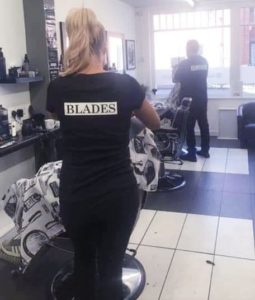 Why choose Blades?
Blades is loved by its customers for a few reasons. Customers receive high quality cuts by experienced and talented barbers who always provide a fun yet professional service with plenty of banter and a commitment to cuts of the highest order!
Blades are extremely good value too, with typical cuts only £8 and a loyalty scheme that offers a free cut every 10 cuts. Over 65s can enjoy cuts for just £5.70 and for just £4.50 on Tuesdays! They have daily newspapers and drinks, sweets, games and first cut certificates for kids.
At Blades they pride themselves on quality, experience, service and amazing value for money — there's a reason they've lasted for 30 years and it's great to see cracking independents continue to thrive.
Check out Blades on FACEBOOK!
The job opportunity….
Blades are looking to add to their talented team, but it's important for them to find the right person. A talented and experienced barber with the right attitude — able to have fun and provide great customer service. Someone who is flexible and able to work a Saturday and two weekdays per week in a part time role.
In exchange, Blades offer a great place to work with a fantastic atmosphere and a great team spirit. Neston is a vibrant little market town and a strong sense of community. Blades offer competitive rates of pay and good tips due to their many happy customers and strong rapport with them.
For the job vacancy call Emma on 07821563067!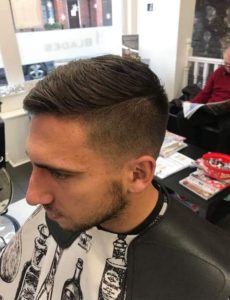 Why we love Blades….
Here at La Vida Liverpool we're big fans of small independent businesses doing well — surviving the test of time in a competitive industry and continuing to thrive in the community. We love family businesses like Blades who offer people a personal service and do things right like a well oiled machine.
We love Blades and their commitment to providing a quality service from talented and experienced barbers. We love their amazing value and range of services — especially their Tuesday prices for elderly gents and the things they offer kids. It can be tough to find the right barber, but with Blades you can be sure of quality, experience, service and value — the secret ingredients that have served them well for over 30 years.
Blades / 24 Bridge Street, Neston, CH64 9UJ / 0151 336 8457
For the job vacancy call Emma on 07821563067!
Check out Blades on FACEBOOK!