Over 5000 years ago, the Ancient Egyptians were practising a ball game of skill, tactics and precision that has endured through the ages, and no, I'm not talking football! This August, one of the more recent variations of the ancient game of bowling is descending upon Liverpool for the World Championships at the Echo Arena – I am talking about boccia, one of the fastest growing paralympic sports in the UK.
Boccia is a version of bowling adapted for athletes with high support needs and Liverpool is playing host to champions from across the world this summer, with demonstrations of the sport taking place at various locations in the city centre ahead of the championship finals on August 12th – 18th. I catch up with Mark Rowland, one of Liverpool's boccia athletes, to find out a bit more about the sport:
LVL: How did you get involved in playing?
Mark: Well, I got into boccia by accident really when I popped into Greenbank Sports Academy asking if they have a hydro pool there. They don't, but one of the sporting coaches started telling me what they do and one of the sports was boccia.
LVL: I understand that it's a sport that has a recent growth in popularity, what do you think is behind this growth?
Mark: I think the World Boccia Championships in Liverpool helps, and Boccia England and Greenbank Sports Academy are trying to give it a high profile because of this, and Liverpool City Council as well. It is getting people active as well in the community, but it needs far more to be done. The problem is disabled sports is not popular unlike mainstream able bodied sport and that is why you you don't have as much sponsorship.
LVL: Having such a high profile event in a city like Liverpool could help change that. What do you see as the future of the sport?
Mark: It is growing quite well and even my club (the Greenbank Giants) is doing incredibly. Considering that we have been going for only a year under new management. It has been amazing! I do wonder if Brexit will have a negative impact on disabled people as a whole, and with local councils going under like one has recently, it is quite worrying the thought of what resources there are going to be there, because doing any sport you need to have the support and financial backing, and that financial support is doubled being disabled!
LVL: I hear ya. And in the absence of private sponsorship, local authorities have an enhanced role to play in your sport?
Mark: For me personally I had to fundraise for my equipment and it is not cheap at all. Just the ball was £380, the ramp was £700 and that is not the top of the range one! A top of the range one could set you back £3000, and you have to find someone who makes them as well because they are not mainstream made.
LVL: &%£! That is steep!
Mark: Even with travelling around, accommodation is a factor in terms of money.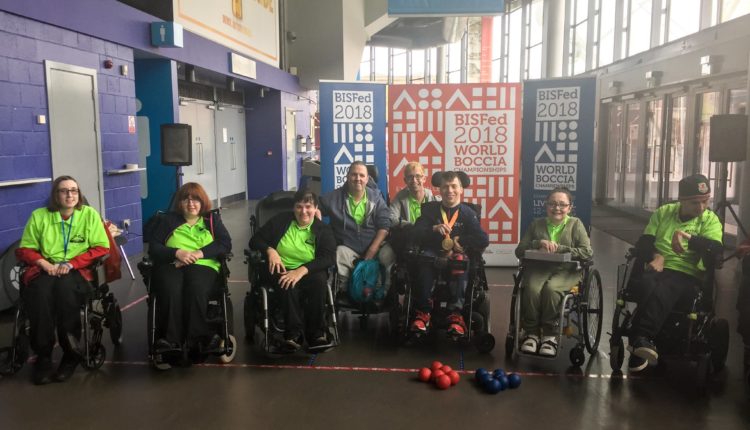 LVL: What advice would you give to any budding boccia athletes out there?
Mark: If you have the opportunity to play boccia and find you have the passion for it then go for it, but expect hard work and to spend a lot of money on equipment. Actually if you are a thrower it is not bad for expense. I am a ramp player which means that I used the ramp for rolling the ball on the court. I know I moan about the expense but it really is a great game and Paralympic sport!
LVL: As well as a boccia athlete, you're also a well renowned musician in Liverpool and I believe you're djing at the end of championship party. If you had to pick a song, what would be the theme tune of the sport?
Mark: Oh that's hard!! I think someone else is going to play 'Great Balls of Fire'!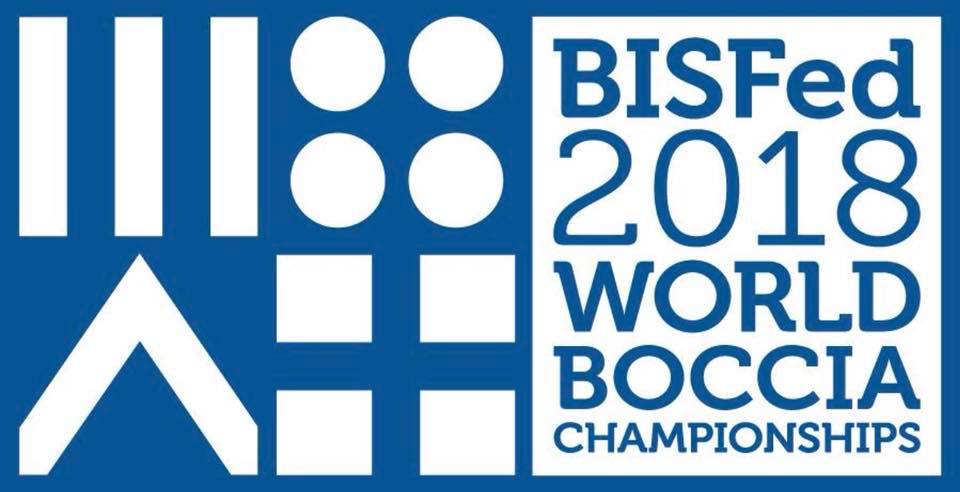 Demonstrations are taking place on August 8th at Alder Hey Hospital between 1-3pm, and Thursday 9th August at Liverpool One between 12-5pm, so if you can't make it to the Echo Arena you can check out the sport as the local team, the Greenbank Giants, take it out into the community to raise awareness. The Greenbank Giants are going from strength to strength, securing first place in this year's nationals and a promotion to the Superleague.
Finalists from across the globe, including delegations from Hong Kong, US and Canada will be competing at the Echo Arena 12-18th August, and with Mark Rowland djing, the end of championship party on August 18th promises to be a bouncing success. La Vida Liverpool have already secured their ticket!
Check out the World Boccia Championships EVENT
Check out the BISFED WEBSITE
Check out the Greenbank Giants on FACEBOOK
Images courtesy of Pablo Rees, Greenbank Giants and BISFED