How many of us have little piles of largely useless pennies hanging around? One organisation has decided to put those unloved pennies to use and help charities and good causes across the area, harnessing the power of social media and community spirit to make a difference to people's lives.
The Copper Jar was created on the Wirral in November 2015 as a member's charity. Spare coppers are donated across the borough at a wide range of donation points, these 'copper jars' are collected up by members and they then nominate and vote on good causes to distribute funds.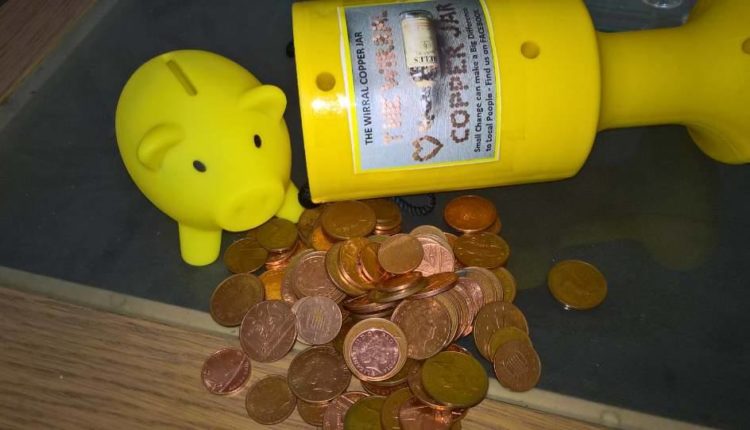 What's so special about Copper Jar is its unique structure – group members call the shots, from organising collections to choosing which groups to help. 'Every penny donated to the Copper Jar will be given to a cause' explains a group administrator, 'not a single penny is taken for expenses' and those pennies certainly do add up! Dozens of causes are helped each year, from charities needing a laptop to kids who've had a rough time and just need a good treat, the members identify how the community can help and put their money where their mouths are.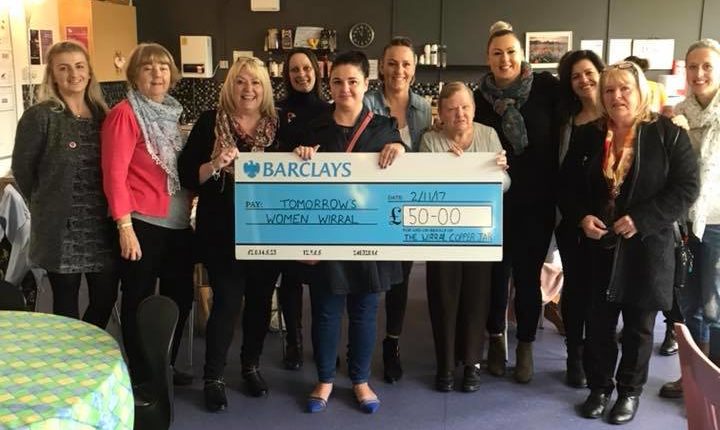 With over 50 donation points, and the ability to donate as little as a penny on Paypal, the group accept member nominations to help any cause or charity that is small enough for the award of £100 to make a difference. Going forward, the group plans to expand, become a registered charity and continue to help as many causes as possible. The hope is that this innovative idea, driven by social media and managed by its members, could spread and be adopted across the country. We all have the odd penny hiding behind the sofa, why not group together and use that spare change to help others?
As well as day-to-day fundraising, the group hosts an annual family fun day, with prizes donated from businesses across Wirral to raffle on the day, and it is taking place this year on August 25th at the Saddle Inn, Withins Lane, Wallasey. One of the highlights of the event is the gigantic Copper Wall, containing over £500 worth of copper being toppled over. Here's a video of last year's Wall Fall….
This year, alas, there's unlikely to be kilts and bare chests, but the spectacle really demonstrates just how much a few pennies can mount up to make a difference. Organisers tell me there will also be toy pig racing as well as the raffle, tombola and cake sale. It is rumoured the mayor may even be putting in an appearance to launch the Copper Wall Fall. Last year's event raised nearly £2000 for good causes, and the group hope to beat that target this year.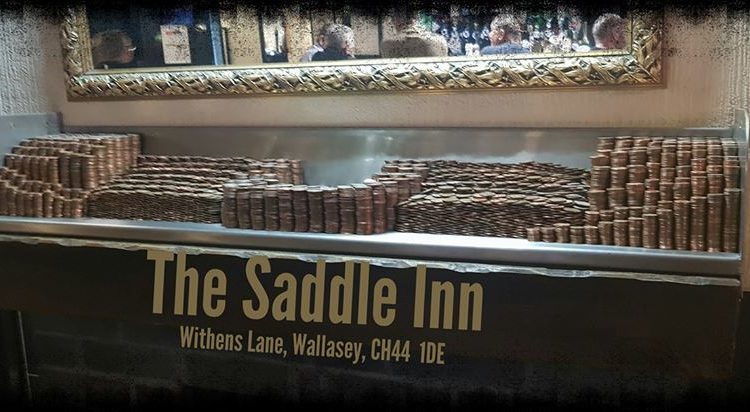 The people of Merseyside are renowned for their deep sense of community and generosity. There are so many organisations and charities out there who provide invaluable services to members of our communities who are in need or experiencing hardship. With funding and budget cuts across the board, many organisations face unprecedented challenges to survive. The Copper Jar is one group that has found a novel way to help.
Head down to the fun day on 25th August from 1pm at The Saddle Inn, Withins Lane, Wallasey. Check out the group on FACEBOOK to see where you can donate, or spend a penny on Paypal and let your small change make a big difference!
Feel free to contact The Copper Jar about getting involved or advice about setting up your own project!
Images courtesy of The Copper Jar