I recently had the pleasure of reading award winning Wirral author A.J Reid's fascinating novel, The Horseman's Dream. Set in a dystopian Britain, where the British mainland is broken into fragments following floods, it tells the story of a dark future and a team of renegades who are trying to overthrow an evil elite who control the media. The Horseman's Dream is an incredible, thought provoking read and truly enthralling and captivating from start to finish.
Check out The Horseman's Dream on AMAZON!
The story follows Dr. David Hopkins and his creation of 'Totem' — a scientific experiment created to treat soldiers with PTSD. Hopkins' son was to be the first beneficiary of his ground breaking creation, having served in the army in a war, however Totem gets in the hands of Grosvenor — the evil government ruling Britain and controlling the media.
Check out The Horseman's Dream on AMAZON!
From then on, The Horseman's Dream dips in and out of characters and scenarios much like a Tarantino movie. The story regularly visits John Muldoon AKA The Horseman: a young mental patient being used as a human experiment in a bid to produce the most traumatic nightmare possible for broadcast to the nation. Following each of these dark chapters the reader gets transported to Lucky Newman and the crew of vigilantes conspiring to destroy the evil regime and media dictatorship, building up the drama nicely throughout.
Check out The Horseman's Dream on AMAZON!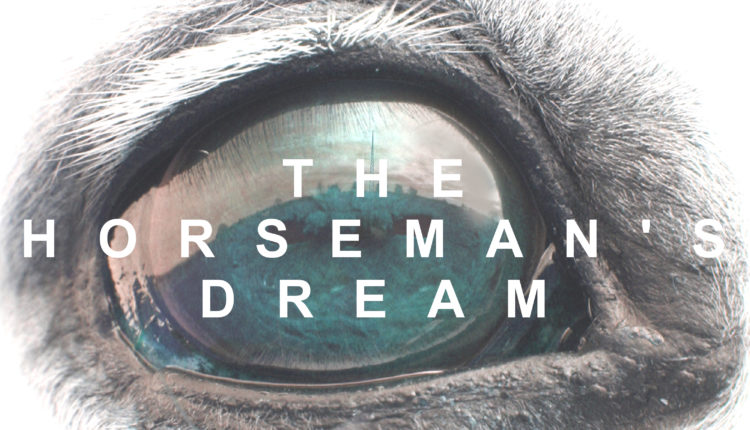 Masterfully written and with a theme akin to Orwellian novels and movies such as Children Of Men, The Book Of Eli and Vanilla Sky, this profound psychological thriller is a must read! A.J Reid's use of language and attention to detail gets the imagination running wild and the story builds up nicely to bloody retribution and drama of epic proportion! If you're looking for something highly entertaining and engaging to delve into then this novel is for you!
Check out The Horseman's Dream on AMAZON!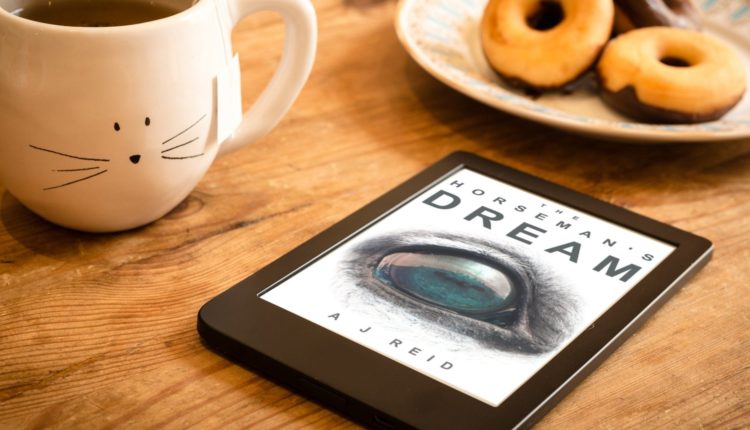 The Horseman's Dream is the third release from A.J Reid following Smaller Hell and Grey Noise and it will soon be followed up by another thriller, Knights Of Snowdonia — to be released in Spring 2021. Here we catch up with Wirral's rock star turned award winning author, A.J Reid, to find out a little more about him….
Check out The Horseman's Dream on AMAZON!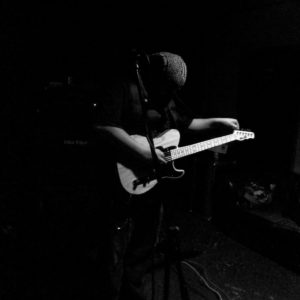 LVL: Great to chat with you Antony — we love your book! Tell us a bit about your creative journey from rock star to author….
Antony: Well, it's a long story but I'll try to keep it concise. I began writing newspaper columns and reports for The Early Times and Young Independent when I was twelve years old. From there, I won several prizes for short stories and poetry and undertook work experience at the Liverpool Echo, certain that writing in one form or another was to be my career.
I began an English and Philosophy degree at Liverpool University, but was forced to leave halfway through my degree by a strange twist of fate which saw me fall victim to a serious violent crime, leaving me with severe PTSD. A year later, I was pulled yet farther away from writing when I was summoned to showcase my music for major labels in Los Angeles and New York in 2001.
Six weeks before I flew out there, the Twin Towers fell and it was an emotional visit to Ground Zero that really started the writing wheels turning once more. After the collapse of a major deal with Octone Records, I found solace in returning to the blank page and formulating an idea based on all that I had seen and experienced in the previous months. I had no idea that it would take me nearly 20 years to finish the novel The Horseman's Dream, but I think for it to be an honest reflection of what I felt, it was necessary.
In the meantime, I released a solo album called Unknown Hemisphere and continued writing short stories and poetry, gathering a few more accolades from competition judges and publishing a novella about working in a grand old Merseyside department store. A Smaller Hell was meant to explore how power corrupts, but also how love conquers all. This was a thread carried over from The Horseman's Dream, which remained my main project throughout.
I continued writing and playing music, dividing time between the pen and the guitar, and formed a rock trio called Limehawk, with whom I had great times playing live shows and recording an album called Neon and Blood. In 2013, Limehawk split up and since then, writing has been my primary focus. An unreleased double album called Diary of a Caveman proved to be inspiration for a screenplay of the same name.
Frustrated by a lack of resources, I veered into programming and wrote an interactive fiction/RPG based on the screenplay, including some of the music from the album, too. This and all of my interactive fiction is free to all to read/play on my website www.ajreid.org.
Check out The Horseman's Dream on AMAZON!
LVL: So, how did The Horseman's Dream come about?
Antony: As I mentioned, I started writing it nearly 20 years ago after visiting the scene of The Twin Towers. It really has been a labour of love ever since but I'm really happy with the final product. It definitely has an Orwell influence and exposes the power of the media and corruption at the highest levels. I've done a lot in terms of music and writing during the creation of The Horseman's Dream but it felt great to finally get this out. I've been delighted with the reviews from all over the world so far.
Check out The Horseman's Dream on AMAZON!
LVL: 2020 seems to be a bit of a breakthrough year for you in terms of releasing books, right?
Antony: Yeah, 2020 actually started off quite well for me, with two short stories winning first prize and publication in Writing Magazine. Unfortunately, things went downhill from there, as we know all too well, but I kept myself sane-ish by buckling down even harder with the writing and music. In September, I published both The Horseman's Dream and Grey Noise on Amazon, the latter being a black comedy crime thriller about a disturbed Liverpool sound engineer.
Check out The Horseman's Dream on AMAZON!
LVL: What are your plans going forward?
Antony: Waiting in the wings are a book of poetry, an interactive fiction game, a short story collection, a new novel and a new album slated for release in 2021, hopefully to a world freed from lockdown.
Check out The Horseman's Dream on AMAZON!
Check out A.J Reid on AMAZON!
Check out A.J Reid's WEBSITE!