As we near our 1st birthday in April, we had the honour and privilege of appearing on BBC Radio Merseyside! Our Editor, Justin Hopper, was invited as a guest on Jermaine Foster's evening show on Thursday 21st March to talk about poetry, creativity, La Vida Liverpool and life, whilst selecting 4 songs and performing a poem at the end of the interview. With it being National Poetry Day and soon to be LVL's 1st birthday, it was a timely appearance!
Justin first appeared on BBC Radio Merseyside in May 2018 for around 8 minutes to announce the launch of our online magazine — a positive media source for Liverpool and the North West set out to promote people, businesses, charities and events.
It was a great experience and BBC Radio Merseyside were fantastic! This time, almost a year on, Justin was given a 45 minute guest slot and it was a great opportunity to tell the world about what we've been doing here at LVL over the past year.
Since launching last April we've been really busy providing positive media and showcasing all the good things this region has to offer. We have circa 300 visits to our website every day and thousands of followers on Facebook.
We've published human interest and charity features, promoted musicians, DJs, poets and photographers, helped many businesses get more exposure and traffic and provided the people with good news! It's been a year of hard work for a small team but we're immensely proud of what we've achieved so far.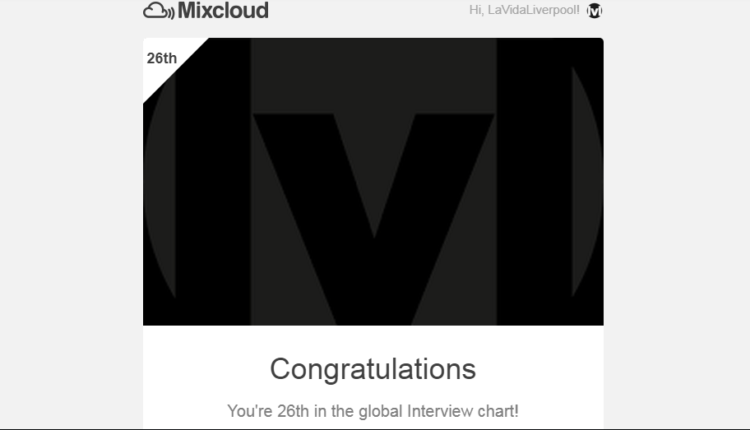 Our latest interview got some great coverage and reached No.26 in the global Mixcloud Interview charts! We hope this will act as another milestone on our journey to becoming a real force in North West media.
We'll soon be moving into an office in New Brighton's Victoria Quarter as part of their fantastic community regeneration project — watch this space as we document what's happening there. Going forward, if you want to be part of our quest for positive media or want us to showcase you then get in touch! We love to talk!
We'd like to say a huge thank you to Jermaine and BBC Radio Merseyside, a huge thank you to the listeners and a huge thank you to all our followers and supporters — without you we wouldn't exist.
Cheers for listening, 'ya know' haha! 🙂