La Vida Liverpool loves to celebrate the abundance of talented music artists that Liverpool and the North West has to offer. We enjoy shouting about the wonderful diversity on our doorstep and the many different styles and genres available from guitarists, vocalists, beatbox artists, rappers and more. In this feature article, we bring you Rich Roberts.
Rich was born and raised on the Wirral and had classical piano lessons from the age of 8 before picking up a guitar at the age of 11. This led him to attend LIPA — taking vocal, acting and dancing classes and achieving a National Diploma in acting at Liverpool Community College. A natural born scholar, Rich then went on to study Popular Music Performance at Manchester Metropolitan University in the Cheshire Campus, where he got his BA (hons).
Following his extensive musical studies, Rich embarked upon a busking tour around Western Europe and lived in Canada for a couple of years — playing at various popular venues. Now back in the UK, he plays pubs, bars, clubs, charity events, festivals and has organised open mic events — either solo as Rich Roberts, duo as 'Roberts 'N' Croker' or trio with new band 'Under The Covers'.
We caught up with Richard for a little Q&A to find out a bit more about him:
LVL: So, what have you been up to recently?
Rich: Well….I had an unfortunate injury to my knee about 6 months ago and just had some surgery done. ACL reconstruction. But it hasn't put me off playing music. I've just had to put up with a few more sit down gigs than I'm used to. I'm starting a new band called 'Under the Covers'….so lots of rehearsing with those guys. We're also teaming up with Times of 13 theatre company to put a show on, it's on the 12th December at the Poulton Vic…tickets available HERE.
LVL: How did you get into playing music?
Rich: I've always loved singing since as early as I can remember. You couldn't shut me up! I remember getting a solo in a gangshow when I must have been no more than 7 years old and absolutely loved the exhilaration that comes when singing in front of an audience. I remember my mum singing and playing guitar to me from a very young age too, and I loved it! She taught me the odd bit on guitar but it was piano that I fell in love with. After just a few lessons with a lovely lady named Anne Davies, you couldn't stop me playing. I went back to guitar when I wanted to be a rockstar like every kid does at 12.
LVL: Who were your main inspirations?
Rich: Although I don't listen to his stuff as much anymore, I always loved Elvis. Gotta throw Johnny Cash in the mix too. And Elton John!
LVL: How would you describe yourself as a musician?
Rich: Well there's no denying I've got a powerful voice, so I suppose I take to ballads very well. But I am very versatile and enjoy playing in many different styles.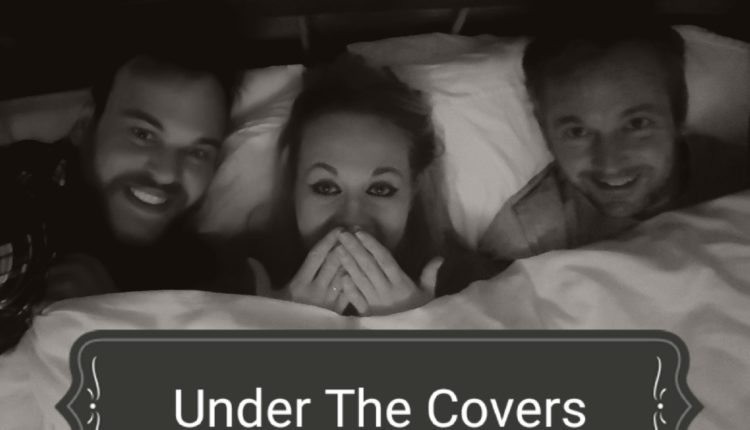 LVL: If you could duet with any artist who would it be?
Rich: Definitely Chris Stapleton at the moment. What a voice. What a man.
LVL: What was it like busking around Europe?
Rich: Awww man, it was absolutely incredible. I actually wrote a song about it that I'm in the process of re-recording called 'Road to Nowhere'. It was with a band called 'Pint in Paris'. We managed to play in so many countries, France, Spain, Italy, Switzerland, Germany and Holland. All funded through busking. We stayed generally on the side of the road in a tent and then just packed away into the car and onto the next city. Awesome experience.
LVL: What was Canada like?
Rich: OH CANADA! So good man! Absolutely loved every minute of it. Played a few shows while I was there. The biggest being when I played in a British Columbia place for a White Caps game. They play in the MLS league. Awesome gig but I was gutted I didn't get to see the footy!
LVL: What are your plans for the future?
Richard: See where the wind takes me to be honest Justin. I'm here on the Wirral for around 6 months at least, while I recover from surgery. I may stay if music continues to take off for me here, or maybe Australia. Maybe China. Maybe even Xfactor or The Voice…who knows?
Check out Rich on FACEBOOK
Check out Rich on INSTAGRAM
Check out Rich on YOUTUBE