With an increasingly fluctuating property market, homeowners are finding more innovative ways of maximising their property value. One aspect that is as an important factor as ever is the garden. A recent feature from the Telegraph suggested that a well-maintained garden can add 20% to your property value — an eye-watering £60,000 based on the 2016 UK average. In this feature we talk to garden experts, Wirral Turf, about the secrets of maintaining a lawn and the things you can do to make your garden add value to your property.
Wirral Turf, based in Neston, are a family run business and have been the North West's No.1 turf and lawn specialists for over 40 years — growing quality turf and laying over 60,000 lawns in the process. They provide a domestic and commercial service and supply to many local gardening businesses. They offer turf supply and laying, artificial turf, topsoil, landscaping, lawn treatment, garden clearance, garden drainage and many other services. Many people assume they just supply turf, but they're also big on artificial turf — an ever increasing market. One thing for sure is that their knowledge and experience is unrivalled, so we're definitely speaking to the right people in this feature!
After speaking with Wirral Turf's Managing Director, Steve Coathup, we've come up with some key tips for having a garden that will please you, your guests and potential buyers….
The Lawn
Of course….where else to start? A beautiful lawn is one of the most desired features in gardens and, if cared for properly, can make your property stand out throughout the year. Steve told us: "Turf is so important and the first place to start with a garden. Our turf is never stock piled and doesn't travel for hours on the motorway on the back of a lorry — it's about as fresh as it gets. We have different grades of course, but our most popular grade is shade and drought resistant with high wear tolerance, so ideal for children and pets. It's great value too! If you don't fancy real turf then why not consider artificial turf? It's low maintenance and some of the modern stuff is so realistic!"
For free expert garden advice CLICK HERE
Caring For Your Lawn
Steve explained: "It's all very well having a great lawn, but you need to look after it. All our turf comes pre-fertilised and weed treated and is suitable for laying throughout the year, although ongoing care is essential. We offer a garden maintenance and treatment service, but if you're going to look after it yourself I'd advise regular cutting (alternating directions), fertilising every 4 or 5 weeks (as cutting grass removes nutrients), watering when grass begins to take on a blue-gray tint (water once a day following laying new turf), weed control (beware of toxic weeds such as Japanese knotweed) and scarifying (you can stamp holes into the lawn and fill them with coarse sand, allowing water from the surface to flow away and providing the roots with oxygen."
For free expert garden advice CLICK HERE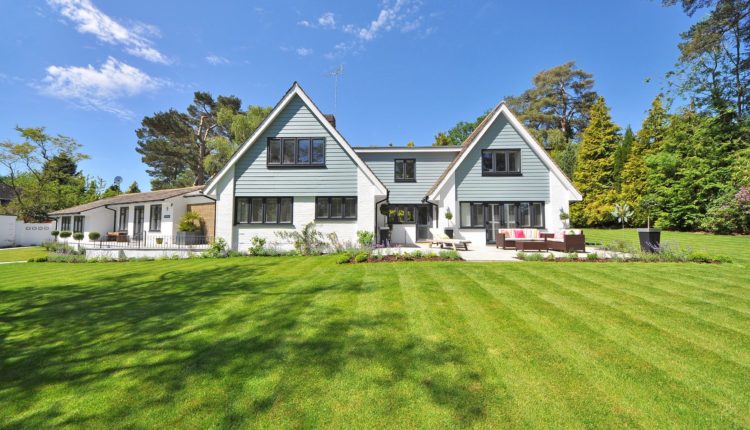 Keep Your Garden Low Maintenance
Steve told LVL: "A garden that requires a lot of upkeep can affect the valuation price and potentially put people off buying. Swimming pools can be a bad move due to high maintenance and issues with young children — they can also cost more than they add value. I'd also advise to choose paving rather than decking — decking will need replacing, especially softer wood, and can appear cheap when it starts to rot."
For free expert garden advice CLICK HERE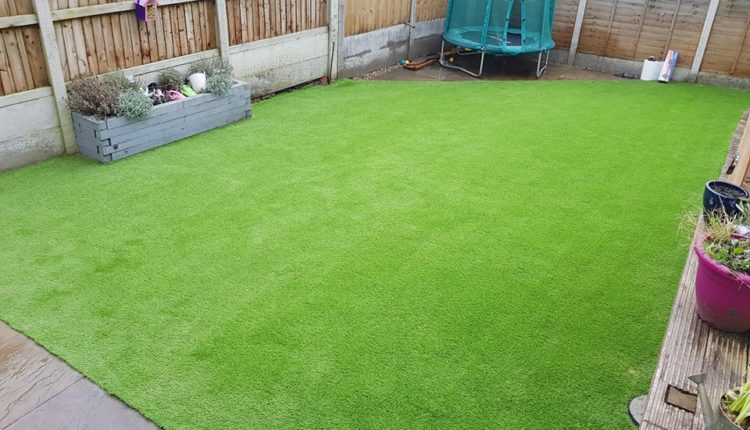 Garden Design
Steve offered some expert advice on garden design: "The secret is to think of your garden as another room in the house. A paved area can make the home flow out naturally to the garden and good lighting can make the garden light up brilliantly at night — great for when prospective buyers are viewing your home. Sheds are becoming more and more popular, especially as usable outdoor units, and can add another room to a home — make sure they look good and blend in with the garden. Another thing to consider is privacy — good fencing, trees and bushes can ensure this and look good too! Garden size in a major factor in enhancing property value, but if you're clever you can make your garden seem bigger than it actually is."
For free expert garden advice CLICK HERE
There's no question that gardens play a major factor in home life, entertaining guests and indeed property value. Lawn is the place to start and if you're looking for advice or a quote on lawn maintenance or even a new lawn, then look no further than Wirral Turf. When is comes to lawn, turf and gardens, these guys are the true experts and with over 40 years experience they certainly know what they're talking about!
Wirral Turf / The Crow's Nest, Chester High Road, Neston. CH64 3TE / 0151 336 8911
***Wirral Turf also offer great value Christmas trees***
Check out the Wirral Turf WEBSITE
For free expert advice CLICK HERE
Check out Wirral Turf on FACEBOOK