If you go down to the Everyman Bistro, situated in the basement of the Everyman Theatre, on the first and third Wednesday of every month — you'll discover a vibrant underground jazz scene that's been filling Liverpool venues for 15 years.
Liverpool Jazz Club was founded by David Fishel in 2003 as a non profit organisation and has always been free to attend and witness some of the most talented jazz musicians in the North West — with a special guest on the bill every other week. The fantastic fortnightly event that keeps the spirit of jazz alive in the city has moved from Metro to Lennon's Bar to the Eleanor Rigby Hotel to Kingdom and then to the Liner Hotel after a break, before settling in the atmospheric basement of the Everyman Theatre.
We attended one Wednesday evening to see what goes on at these cool jazz nights and it was as quirky and magical as I had expected. Once we had tip toed curiously down the flight of stairs and into the Everyman Bistro, we discovered a buzz of activity and a certain electricity in the air as the full venue anticipated the multitude of sounds that were about to be unleashed. Everything about the place and the event felt underground in every sense of the word. We were greeted by the charismatic host, David Fishel, and shown to our table prior to the commencement of the music — David's jovial and charming persona added to the allure of the whole experience.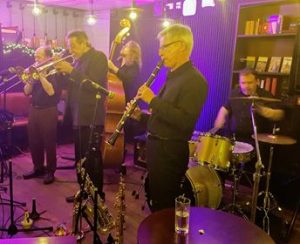 David did his thing as compere and cracked some jokes before jumping on the piano and getting down with his house musicians — Stan Williams, John Padfield, Andrew McKenzie, Grant Russell and Ed Hannaby. These guys clearly had a great chemistry and understanding as their energetic jamming flowed wonderfully and there seemed to be a telepathic harmony between all musicians and instruments. With the night in full swing and a suave, sophisticated (but not snobby) aura about it, we relaxed and enjoyed some food and drink whilst being taken on a lively jazz journey.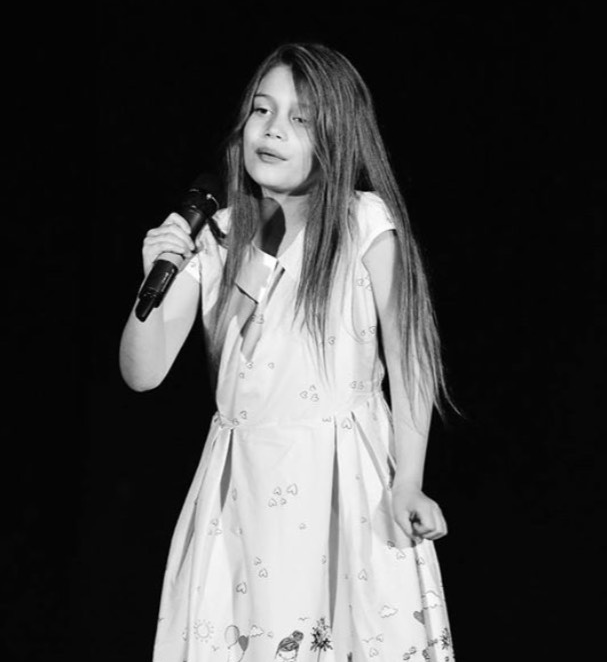 The night we attended was one of the special guest nights and we witnessed a very special talent indeed. The room fell silent when 9-year-old Astrid took to the stage and her voice was that of an angel. Soon to be appearing on the children's version of The Voice, she mesmerised the audience with her covers of Etta James and others and was compared to a young Billie Holiday. WOW! Watch this space! We also witnessed special performances from a supremely talented 18-year-old saxophonist named Stan and then David Knopov with his amazing Frank Sinatra show, before witnessing some jaw dropping drumming from a guy called Roy.
If you're into jazz and want a proper experience then you'll LOVE Liverpool Jazz Club and considering it's free to attend, you'll struggle to find another night around that truly captures the true essence of jazz. If jazz isn't necessarily your thing, I'd recommend Liverpool Jazz Club anyway as it's a great insight into an amazing sub culture of one of the coolest and sexiest genres of music. There was an eclectic mix of audience that night, ranging in ages, so it's certainly not an exclusive crowd — in fact, Liverpool Jazz Club encourages anyone to come and enjoy the music. That said, I'd always recommend reserving your table as these free events pack the house out every time!
Check out the Liverpool Jazz Club WEBSITE
Check out Liverpool Jazz Club on FACEBOOK
To reserve your table call the Everyman Box Office on 0151 709 4776