The Capstone Theatre is hosting an extraordinary evening of storytelling with The Remarkable Tale of Robert Desnos, brought to life by master storytellers Clare Muireann Murphy and Daniel Morden in Adverse Camber's compelling narrative of resistance through poetry amidst the horrors of a Nazi concentration camp. This powerful and poignant production with hints of surreal comedy is coming to The Capstone Theatre for one night only on Saturday 13th October at 7.30pm and promises to be an experience like no other!
This mesmerising and haunting production explores the experiences of French poet and journalist Robert Desnos, who was captured by the Nazis and thrown into a concentration camp where he organised secret meetings in the camp's washroom as the horrors grew around him. A surreal comedy telling the incredible true story of the strength of imagination and poetry in the most unlikely of settings, this storytelling masterpiece promises a funny, engaging and thought-provoking evening of entertainment that is not to be missed. The show features a series of folk tales from all over the world, as inmates share stories with each other from their respective countries in this culturally fascinating production.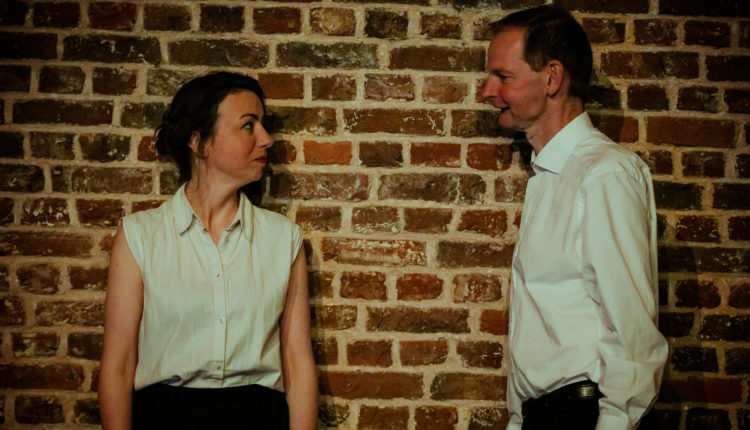 Encounter the deadly reality of the camp alongside the beauty and richness of countless other worlds, as this weaving together of finely crafted stories demonstrates the extraordinary power of words to shape and change reality. Clare Muireann Murphy and Daniel Morden take the audience on a journey into the darkness of the camp, generating an overwhelming response and an uplifting and powerful shared experience as you witness the making of a legend. Learn about different cultures and strength of character as various inmates tell tales from their homelands to keep up morale.
The Capstone Theatre, opened in 2010 at Hope University's Creative Campus, is an exceptional space in Liverpool's thriving theatre scene, providing the ideal, stunning setting for this storytelling spectacular. With Adverse Camber, one of the UK's most celebrated storytelling companies, you are promised a real treat and there's a fascinating twist awaiting you at the end! Get your tickets today for this funny, surreal and moving story as they're likely to be snapped up fast!
For more info on the event CLICK HERE
For tickets CLICK HERE
For more at the Capstone Theatre CLICK HERE