The Liverpool International Jazz Festival returned to The Capstone Theatre for its seventh year with another stellar line up and was yet again a roaring success! The festival that has previously showcased the likes of Courtney Pine, GoGo Penguin, Denys Baptiste and Impossible Gentlemen yet again delivered an excellent and diverse line up of local and international acts.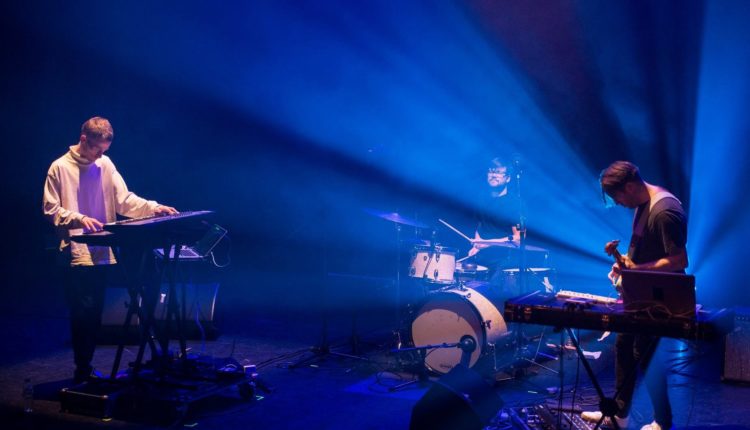 Between 21st Feb and 24th Feb, The Capstone Theatre was graced by David Helbock's Random Control, Strobes, an Indian classical/jazz performance, Kit Downes & Tom Challenger, Trevor Watts & Stephen Grew, The Darius Brubeck Quartet, Atom String Quartet and VEIN with Andy Sheppard. With many top North West acts on too, Liverpool International Jazz Festival was another spectacular jazz extravaganza!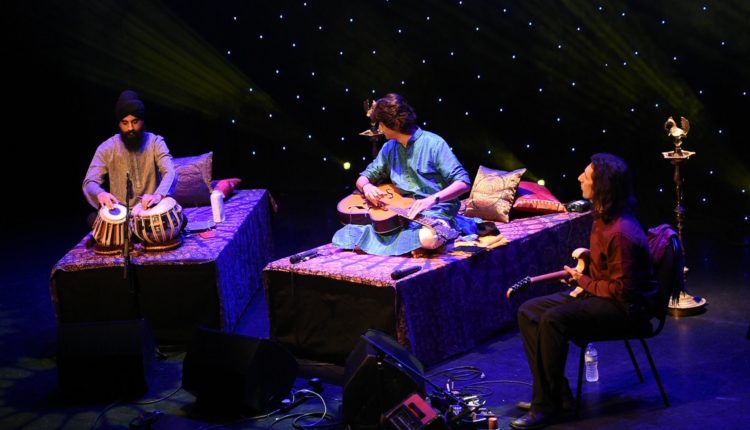 We attended the packed out Saturday night performance and had the honour of experiencing The Darius Brubeck Quartet supported by Manchester quintet, Artephis. If you haven't been to The Capstone Theatre, it's an ultra modern building part of Hope University and a great space for theatre and music — there isn't a bad seat in the house and their lighting and audio set up is spot on.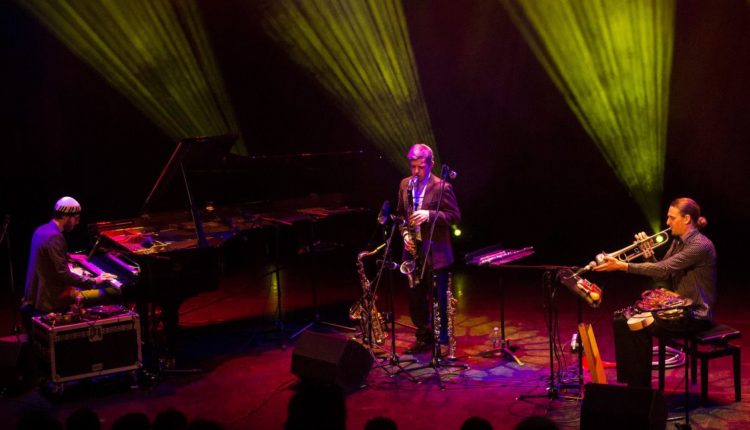 On the night we first enjoyed the innovative sound of young support act, Artephis, as they delighted the audience with their contemporary jazz — completely unfazed by the occasion. This talented young band are no strangers to the big occasion though, having already appeared at a host of festivals around the country and having received lots of praise from high places. Their funky, upbeat and creative performance was a great start to the night's entertainment!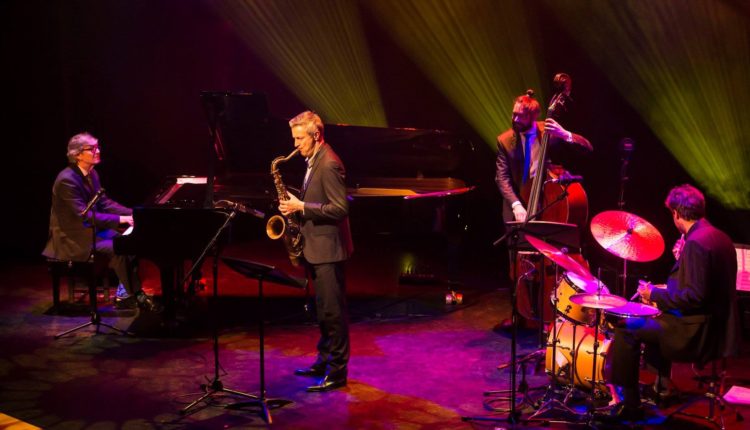 Artephis received a well deserved applause due to their fine performance, although when The Darius Brubeck Quartet graced the stage the applause became rapturous! The supremely talented American pianist and son of the legendary Dave Brubeck was here in Liverpool for one night only alongside Dave O'Higgins on sax, Matt Ridley on bass and Wesley Gibbens on drums.
We were treated to a journey through his father's Time Out album and enjoyed tracks such as Blue Rondo A La Turk, Three To Get Ready, Kathy's Waltz and, of course, the mesmerising and timeless Take Five. In between masterfully played tunes we enjoyed conversation and memoirs from Darius as he charmed us with stories and interesting dialogue, whilst throughout the performance we were captivated by the men in suits on stage who oozed class and charisma.
The performance and whole experience was sensational, as they followed up the Dave Brubeck originals with contemporary hits including tracks off Darius Brubeck's album, Before It's Too Late. This was our Liverpool International Jazz Festival initiation and what a night to attend! The Capstone Theatre was full and the jazz was fantastic as we enjoyed another thoroughly entertaining night out at the venue.
For a taste of what we tasted, check out this footage of one of their recent performances of Take Five….
Following the festival we caught up with Festival Director, Neil Campbell, who told us:
"This year's Liverpool International Jazz Festival, its seventh edition, presented the widest breadth of musical styles than ever before and, pre-Brexit, ironically its most European focused programme. 
The long weekend took us from the playful idiosyncrasy of Austrian pianist David Helbock's Random/Control to the neoclassical approach of Swiss piano trio VEIN, who presented the Festival's final concert with ace British saxophonist Andy Sheppard.
Along the way we were treated to the intense and complex math-rock of Strobes, fusions with Indian classical music, free improvisation, and music for string quartet from Poland's Atom String Quartet.
Darius Brubeck's concert on Saturday 24th Feb, where he took us on a 60th anniversary journey through the whole of his father's classic 1959 'Time Out' album, was a particular highlight."
For more on at The Capstone Theatre CLICK HERE!
Images courtesy of Alan Smith