Prenton Rugby Club is pioneering a very special charity event in memory of rugby legend Doddie Weir. On Saturday 2nd September, the club will be hosting a huge tartan takeover — with a wide range of activities to raise money for the My Name5 Doddie Foundation that was set up in his name to help combat motor neurone disease.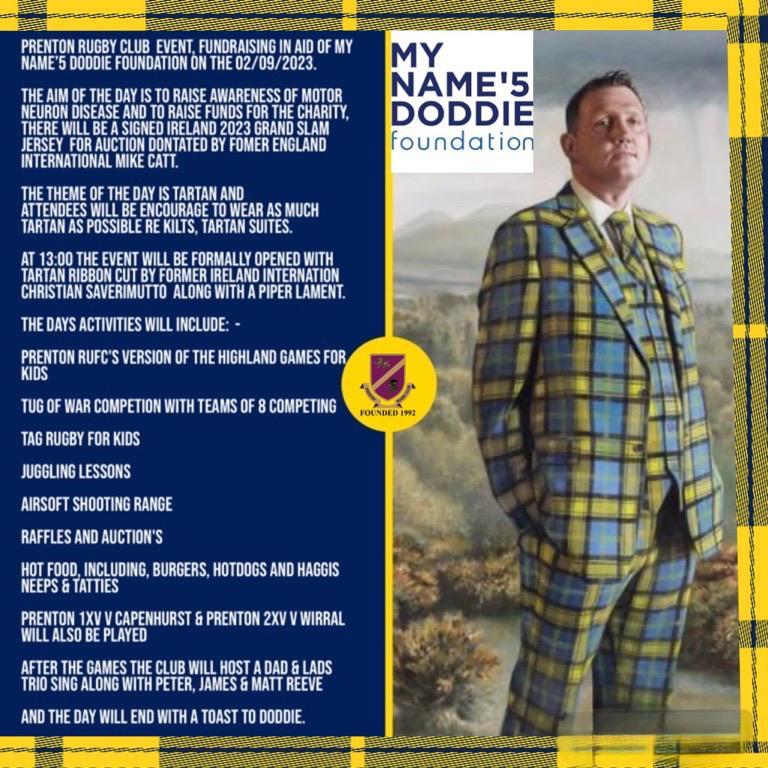 The first of its kind family friendly event kicks off at 1pm with a tartan ribbon cutting from former Ireland International Christian Saverimutto followed by a poignant piper's lament. The day will then feature The Highland Games For Kids, Tag Rugby For Kids, a Tug Of War competition, juggling lessons, an airsoft shooting range, raffles and auctions with huge prizes and more. Prizes include a signed Ireland 23 Grand Slam Jersey donated by Mike Catt.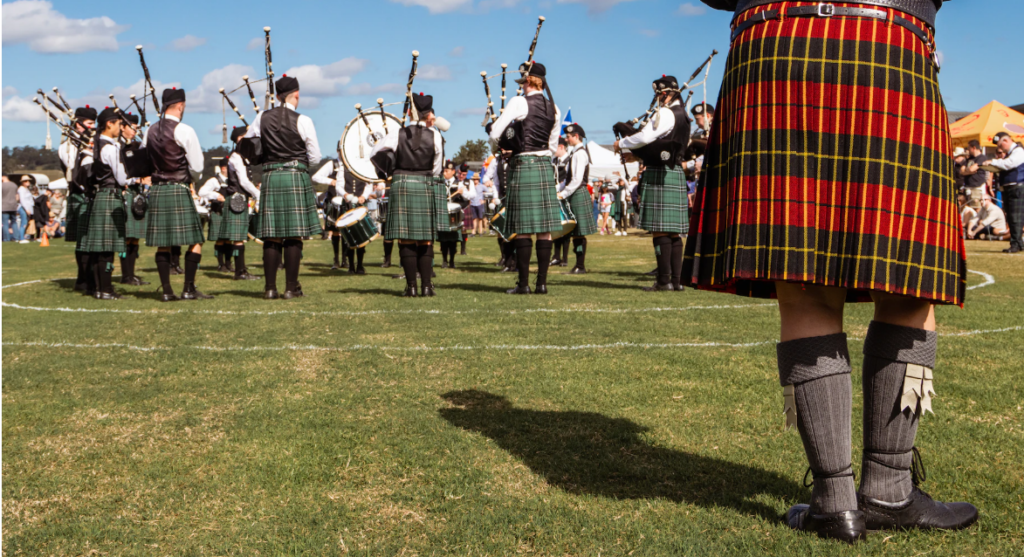 There will be plenty of food and drink on offer, including haggis, neeps and tatties as a nod to the Scottish rugby legend, and rugby matches will be played between Prenton's 1st XV and Capenhurst and Prenton's 2nd and Wirral. Attendees are encouraged to wear tartan and all proceeds will be donated to Doddie Weir's motor neurone disease campaign.
George Wilson "Doddie" Weir was a legend of rugby who made 61 international appearances for the Scotland National Team and represented the British & Irish Lions. He became involved with campaigning and fundraising, setting up a foundation named "My Name'5 Doddie" which had raised £8 million for motor neurone disease research by the time that he died from this condition aged 52.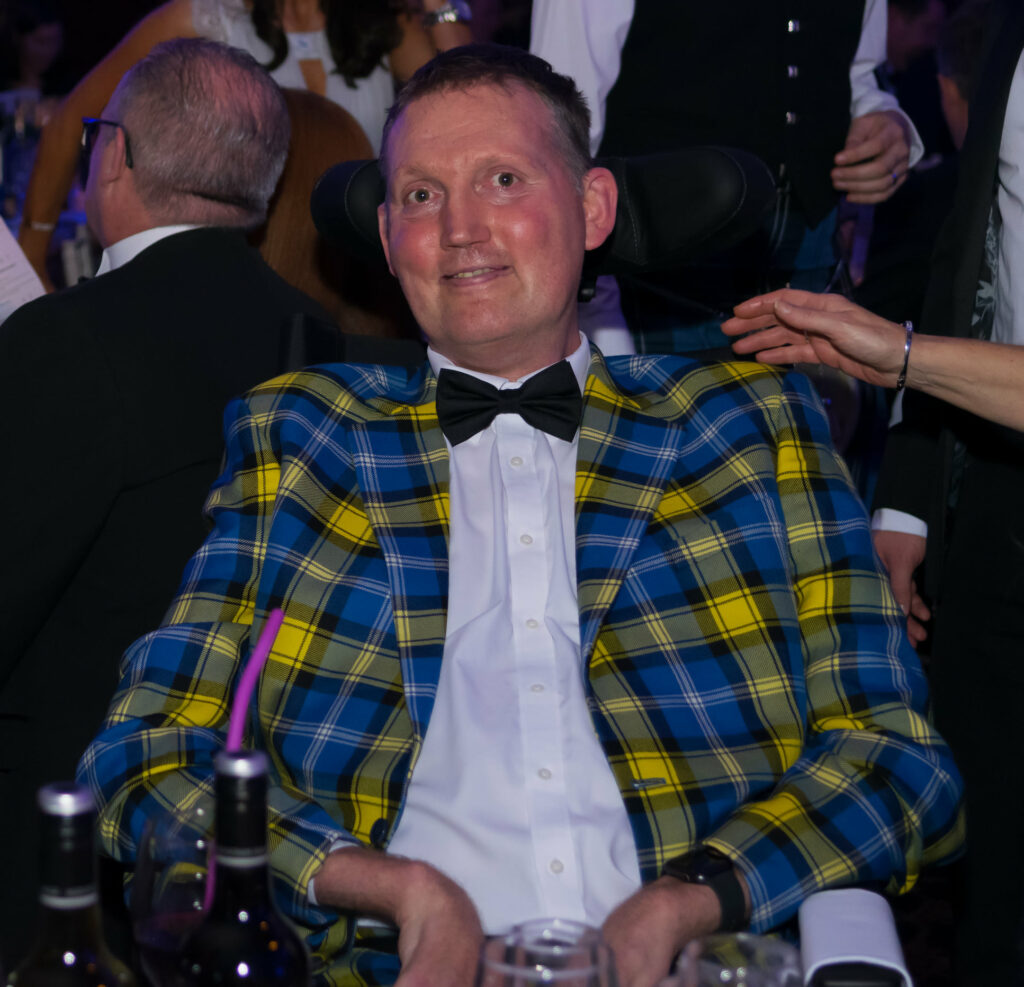 Prenton Rugby Club is hosting this special charity fundraiser in his name thanks to the initiative of club member Bobby Andrews. Fondly recalling how Doddie Weir was a larger than life character who attended dinner talks at the club and went well above and beyond, Bobby gathered club members such as Peter Collins to host a huge fundraiser in his memory.
Peter Collins said: "Doddie Weir needs no introduction. The man is a legend — both as a rugby player and as a human being. When he gave talks at our club he stayed well beyond his booked allocation and had time for everyone. Even during his battle with motor neurone disease he gave it his all and he raised over £8 million despite being ill. We want to honour that and encourage other clubs to do the same."
The memorial event will be symbolised by a Doddie Weir suit and badge that will be passed on to the next club that hosts such an event in his name and for the My Name'5 Doddie Foundation. The idea is for rugby to come together and recognise one of the sport's true greats, whilst raising awareness and money for the cruel disease that took him too early.
Peter summarised: "Prenton RUFC has become a Community Hub and we are now a charity, therefore everything we do is for the greater good. Sport is a powerful tool and can bring people together in an amazing way to make the world a better place — our event on 2nd September is the epitome of that and it will be a very special day."
Prenton Rugby Club is pioneering a very special charity event in memory of rugby legend Doddie Weir on Saturday 2nd September. The event will feature a wide range of fun, games, activities, food, drink, rugby and more in honour of rugby legend Doddie Weir and his My Name'5 Doddie Foundation for motor neurone disease.
Prenton RUFC's My Name'5 Doddie Day / Saturday 2nd September, 1pm / Prenton Rugby Club, Prenton Dell Road, Prenton, CH43 3BS
FOLLOW PRENTON RUFC ON FACEBOOK
Images courtesy of My Name'5 Doddie Foundation